Looking for delicious and nutritious maca root recipes? From breakfast smoothies to savory dishes, we've got you covered. Check out these tasty and easy-to-make recipes!
Maca root is a superfood that has been used for centuries by the indigenous people of the Andes. It is rich in antioxidants, vitamins, minerals, and amino acids that can boost your energy, mood, libido, and immune system. Maca root also has a nutty and caramel-like flavor that can enhance any dish.
If you are looking for some inspiration to incorporate maca root into your daily diet, look no further than these delicious recipes for every meal. Whether you want a smoothie, a snack, or a savory dish, we have you covered with these easy and nutritious maca root recipes.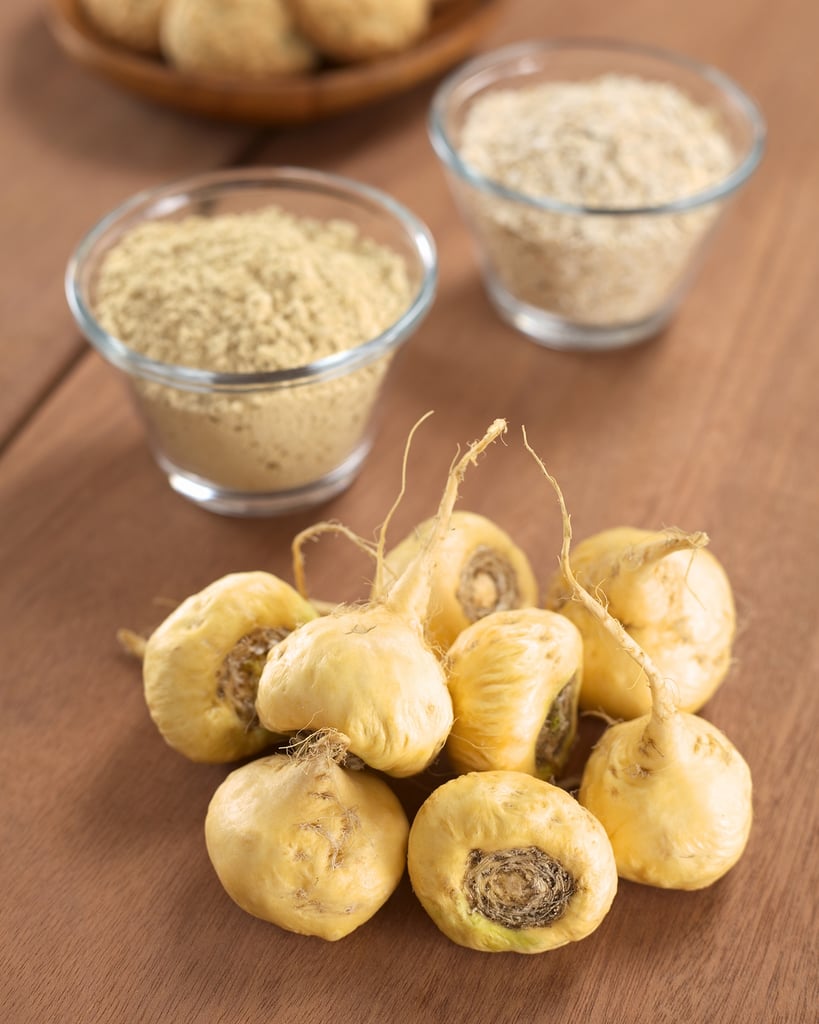 Introduction
Maca root is a superfood that is packed with nutrients and is known for its energy-boosting properties. It has a nutty flavor that pairs well with sweet and savory dishes alike. If you're looking for some inspiration for how to incorporate maca root into your meals, look no further! In this article, we'll share some delicious and nutritious maca root recipes that are perfect for any meal.
Maca Banana Breakfast Smoothies
Maca Energy Bars
Savory Dishes
Maca Quinoa Salad
Breakfast Smoothies
Start your day off right with a maca root breakfast smoothie. Not only is it delicious, but it will also give you the energy you need to tackle the day ahead.
Here's a simple recipe to get you started:
Maca Banana Smoothie:
1 ripe banana
1 cup of unsweetened almond milk
1/4 cup of plain Greek yogurt
1 tablespoon of maca powder
1 tablespoon of chia seeds
1/4 teaspoon of cinnamon
1/4 teaspoon of vanilla extract
1 teaspoon of honey (optional)
Handful of ice cubes
Instructions:
Add all ingredients to a blender and blend until smooth.
Pour into a glass and enjoy!
Energy Bars
Need a quick and healthy snack on the go? If you need a midday pick-me-up or a pre-workout snack, these maca energy bars are perfect for you. They are chewy, crunchy, and sweet, with a hint of salt and chocolate. They are also vegan, gluten-free, and refined sugar-free, so you can indulge without guilt. Plus, they're easy to make and can be customized with your favorite nuts and seeds.
Here's a recipe to try:
Maca Energy Bars:
1 cup of pitted dates
1/4 cup of almond butter
1/4 cup of maple syrup
1/4 cup of pumpkin seeds
1/4 cup of sunflower seeds
2 tablespoons of maca powder
1/4 teaspoon of sea salt
1 1/2 cups of rolled oats
1/4 cup of chopped almonds
1/4 cup of mini chocolate chips
Instructions:
First, line an 8×8 inch baking pan with parchment paper and set aside. Then, in a food processor, process the dates until they form a sticky ball. Transfer the date mixture to a large bowl and add the almond butter, maple syrup, maca powder, and salt. Mix well until combined.
Next, stir in the oats and almonds until well incorporated. Then fold in the chocolate chips. Press the mixture evenly into the prepared pan and refrigerate for at least an hour to set.
Finally, cut into bars and store in an airtight container in the refrigerator for up to a week or in the freezer for up to a month.
Savory Dishes
Maca root doesn't have to be reserved for sweet dishes only. It can also add a nutty flavor to savory dishes like soups and stews.
Here's a recipe for a delicious maca root chili:
Maca Root Chili:
1 tbsp olive oil
1 onion, diced
3 garlic cloves, minced
1 red bell pepper, diced
1 green bell pepper, diced
1 can black beans, drained and rinsed
1 can kidney beans, drained and rinsed
1 can diced tomatoes
2 tbsp tomato paste
2 tsp chili powder
1 tsp cumin
1 tsp smoked paprika
1 tsp maca root powder
Salt and pepper to taste
Instructions:
Heat olive oil in a large pot over medium heat. Add onion, garlic, and peppers and cook until softened.
Add beans, tomatoes, tomato paste, and spices to the pot and stir to combine.
Bring to a boil, then reduce heat and simmer for 20-30 minutes.
Stir in maca root powder and season with salt and pepper to taste.
Maca Quinoa Salad
For a light and refreshing lunch, try this maca quinoa salad that is loaded with fresh veggies, herbs, and nuts. This salad is also high in protein, fiber, iron, and magnesium from the quinoa, edamame, and cashews. It also has a tangy and creamy dressing made with maca powder, lemon juice, tahini, and garlic.
Ingredients:
1 cup of quinoa
2 cups of water
Salt to taste
1/4 cup of maca powder
1/4 cup of lemon juice
1/4 cup of olive oil
2 tablespoons of honey
1/4 teaspoon of black pepper
2 cups of baby spinach
1 can of chickpeas, drained and rinsed
1 avocado, peeled and diced
1/4 cup of chopped walnuts
1/4 cup of dried cranberries
Instructions:
Rinse the quinoa well and place it in a pot with water and salt. Bring to a boil, then reduce the heat and simmer until the quinoa is fluffy and the water is absorbed, about 15 to 20 minutes. Fluff with a fork and let it cool slightly.
In a small bowl, whisk together the maca powder, lemon juice, olive oil, honey, and pepper. This is your dressing.
In a large salad bowl, toss the spinach with half of the dressing. Add the quinoa, chickpeas, avocado, walnuts, and cranberries and toss gently to combine. Drizzle the remaining dressing over the salad and enjoy!
Note: You can store the leftover salad in an airtight container in the refrigerator for up to 3 days. You can also make this salad ahead of time and pack it for lunch on the go.
Conclusion
Maca root is a versatile ingredient that can be used in a variety of dishes. Whether you're looking for a quick breakfast smoothie, a healthy snack, or a hearty chili, there's a maca root recipe for you. So go ahead and give these recipes a try and enjoy the delicious and nutritious benefits of maca root!